Crewsaver Adjustable Liferaft Cradle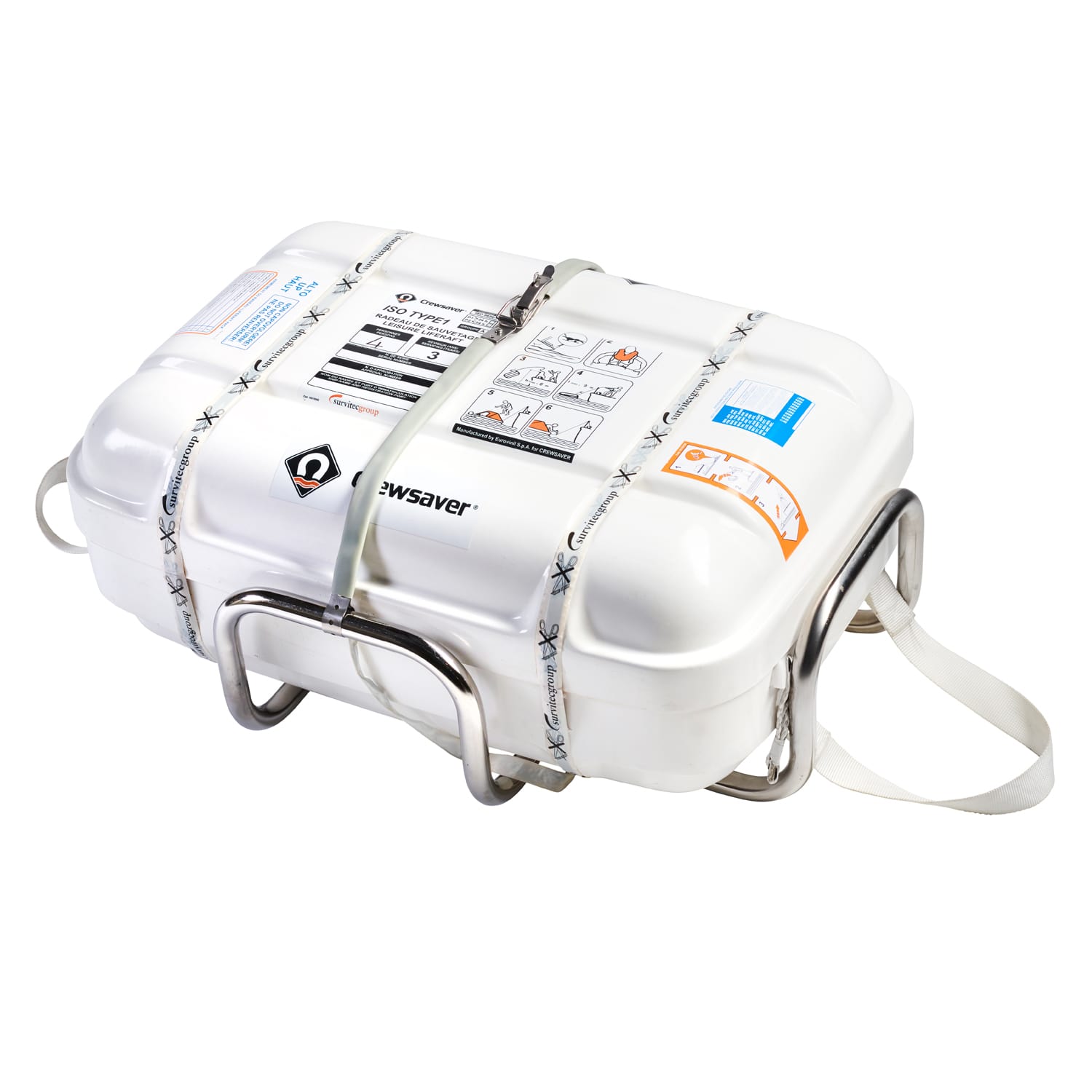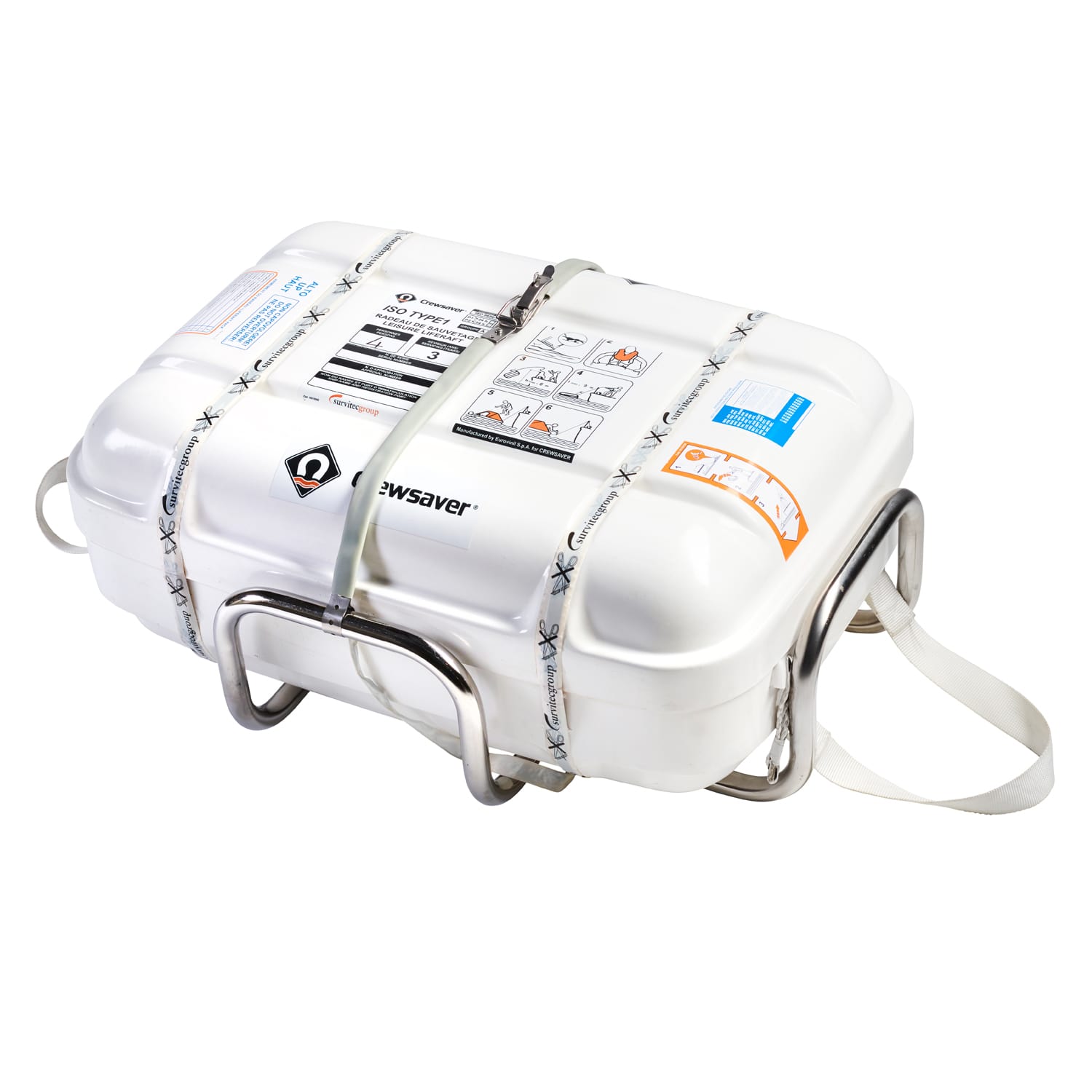 The Crewsaver Adjustable Liferaft Cradle ensures you are fully equipped with a versatile liferaft mounting solution. Supplied with 4 x mounting brackets, the cradle can be deck mounted vertically, horizontally or added to the pushpit.
The adjustable configuration is easy to assemble and is designed to simplify the deck mounting of most 4 -12 man container liferafts. Made from corrosion resistant Stainless Steel 316, the cradle is not only a practical solution for liferaft mounting but also has a professional and aesthetic appearance.
KEY FEATURES
Versatile solution for vertical, horizontal or pushpit mounting
Fully adjustable frame to accommodate a variety of liferaft container shapes & sizes
Corrosion resistant Stainless Steel 316 construction for extended product longevity & aesthetic appearance
Nylon coated 50 mm Stainless Steel belt with latch
Padlock hole for use when not at sea
Easy to assemble & adjust