PainsWessex Lifesmoke MK9 – TC, SOLAS Approved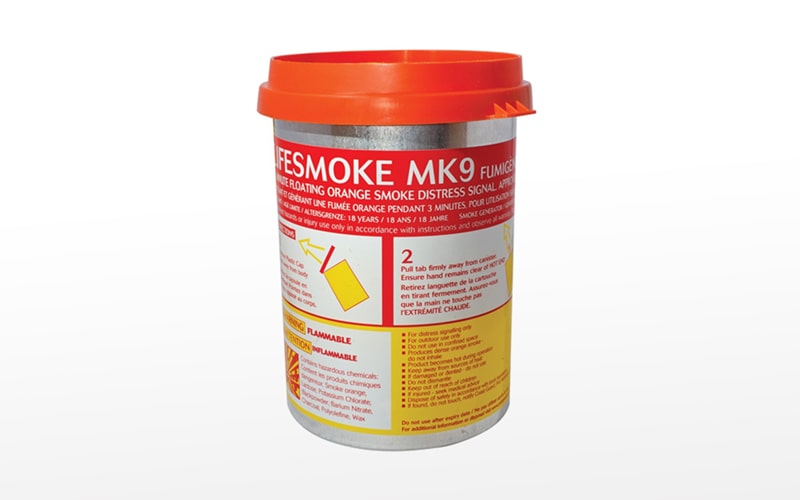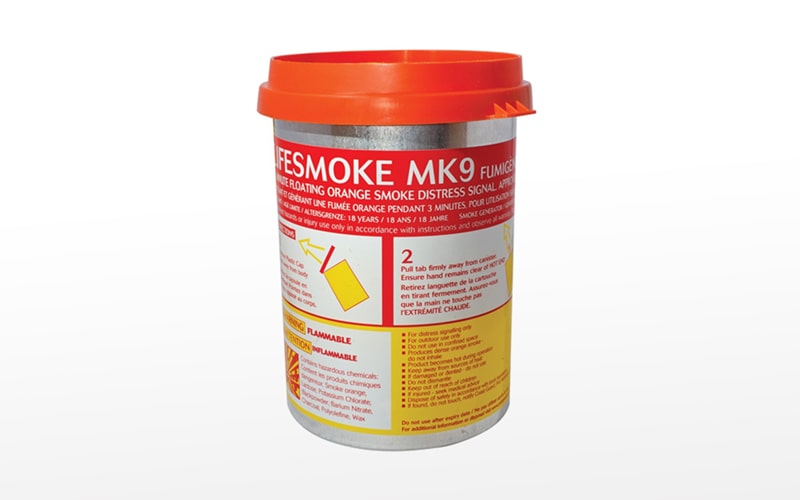 A one-time price of
$47.00
will be added to your order.
USAGE & TRAINING
When to Use
The NEW Pains Wessex Lifesmoke M98 is a small and compact distress signal for daylight use only, designed for stowage in liferafts. Signal for position marking during rescue operations. Indicates wind direction .Safe to use on oil or petrol covered water. Conforming to SOLAS 74/88 as amended . Two signals are required carriage in SOLAS liferafts and lifeboats. Two are supplied in RORC and Offshore leisure kits. To use: Peel off top cap, pull plastic tab sharply away from body. A 2 second delay allows time to throw the canister downwind into the water.
Storage Requirements
Ideally should be stored in the robust, specially designed polybottle, or in a dry, easily accessed location at ambient temperature.
Disposal
Hazardous item! Dispose of responsibly through approved channels in accordance with local regulations.