Parachute Illuminating Rocket MK8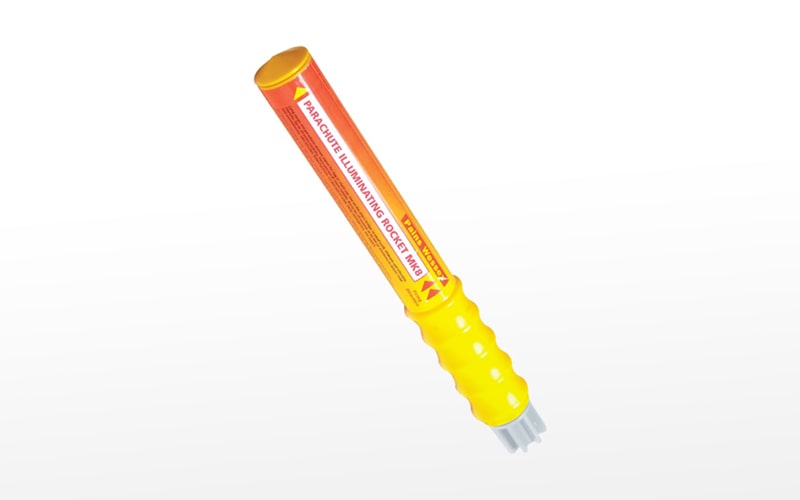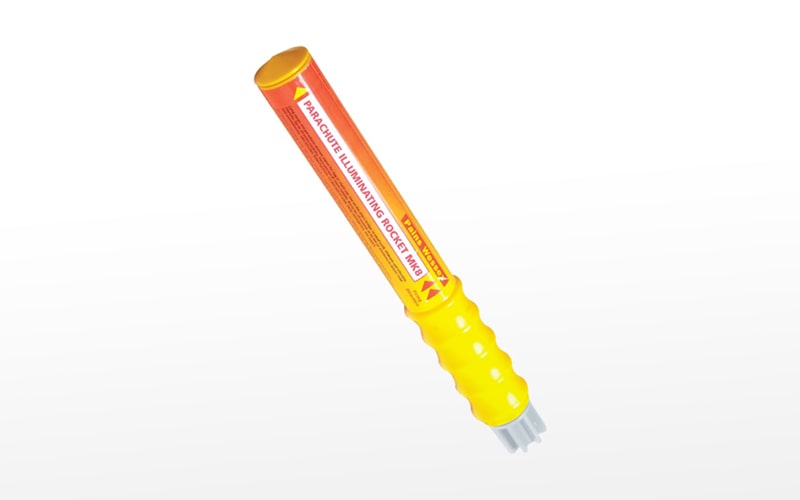 USAGE & TRAINING
When to Use
A day or night collision warning signal, or used at night to illuminate areas for Search and Rescue operations. Primarily for use by Coast Guard and Lifesaving services.
Storage Requirements
Ideally should be stored in the robust, specially designed polybottle, or in a dry, easily accessed location at ambient temperature.
Disposal
Hazardous item! Dispose of responsibly through approved channels in accordance with local regulations.